A drink can (or beverage can) is a metal container designed to hold a fixed portion of liquid such as carbonated soft drinks, alcoholic drinks, fruit juices, teas, herbal teas, energy drinks, etc. Drink cans are made of aluminum (75% of worldwide production) or tin-plated steel (25% worldwide production).
Sealing principle:
Cans are filled before the top is crimped on by seamers. The filling head centers the can using gas pressure, purges the air, and lets the drink flow down the sides of the can. The lid is placed on the can, and then crimped in two operations. A seaming head engages the lid from above while a seaming roller to the side curls the edge of the lid around the edge of the can body. The head and roller spin the can in a complete circle to seal all the way around.
Filler and Seamer details: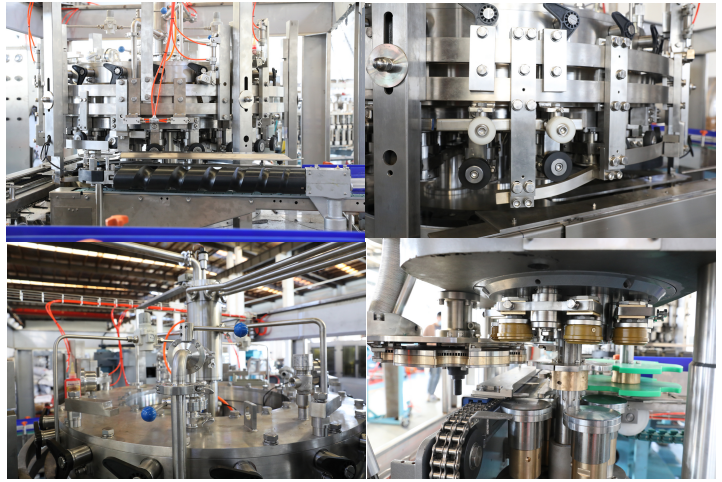 Sunswell will offer the best service and professional solution to each client.
Feel free to contact us, if have any requirments.
Zhangjiagang Sunswell Machinery Co., Ltd.
Business Type:Manufacturer
Product Range:Packaging Machine , Food & Beverage Machinery
Products/Service:Filling Machine , Liquid Filling Machine , Bottle Filling Machines , Water Filling Machine , Automatic Filling Machine , Liquid Packaging Machine
Certificate:
Company Address:donglai, Suzhou, Jiangsu, China


Previous: Order from the country of the equator